The Tech Language made easy for

People at these companies use Techlingo to learn and grow their technical skills
More about the Program
This course is designed for individuals working in the tech industry who lack a technical background. It offers a comprehensive curriculum that spans from beginner to advanced levels, providing a step-by-step approach to mastering technical jargon. The course material is based on feedback from over 500 recruiters and business developers, ensuring it is highly effective and tailored to meet the needs of learners.
Content of the course
A journey to becoming a black belt in Tech

Fundamentals of the IT language

Understanding Programming languages

Understanding Frameworks and their usage

Web Technologies & Development

Frontend Engineering

Backend Engineering
DevOps Explained

Data Science Explained

IT Infrastructure

Business Analysts and Projects Management

Software Engineering

Tips and Tricks for Tech Recruiters and Sourcers
Who is it for?
This course is designed for recruiters, technical sourcers, and business developers in the IT field. It is suitable for professionals at all levels of experience, as well as their directors. The course aims to improve the skills and knowledge of those working in the field, making them more effective in their roles.
Tech Recruiters
Speak fluently with candidates and increase the number of hires. This program is primary designed for you to shine in your role.
Business Developers
By speaking the IT language, you will help find the best deal for your company. You will become top of mind for your clients and a reliable partner.
Tech Sourcers
Just like Sherlock Holmes, you are the gatekeeper to the recruitment of the recruitment process. This course will change the way to find the best candidates.
What you'll learn after this course...
In addition to honing your technical skills, this course will teach you the importance of effective communication with hiring managers, candidates, and other stakeholders in the recruitment process. You will learn how to efficiently identify and approach potential clients, source and engage suitable candidates, and ultimately ensure their satisfaction throughout the process.
Recruitment Techniques
Learn how to ask the right questions to hiring managers
Interviewing Techniques
Learn how to ask the right questions to candidates
Sourcing Techniques
Go beyond LinkedIn and learn how to find the best candidates
Technical Skills
Learn the technical language and become a better in your role
How the Tech Industry Works
Learn how the tech industry works and how to navigate it
Become a great Partner
Learn how to become a great partner to your hiring managers
What you'll learn after this course...
This app is for recruiters, business developers and PO/PM that are active in the IT field. It is designed to benefit those of all experience levels, as well as their directors.
The training was very clear! Loved the enthusiasm of Davy and that he also used notes besides the presentation to explain everything. The little quizzes were also fun, thank you for explaining things in such an easy way.

Charlotte Mabesoone
Ex-Tech Recruiter at Madison IT
It was very interactive, I was wondering how he would bring the topic, but he did it very well, the examples with the "normal life" made it much easier to understand. It is a lot of information to deal with right now, but I am sure that this will help me a lot in doing my job. Thanks a lot for that!
Nele Iven
HR manager at DataSense
"Working in the Sales team of Cronos, having to recruit many IT profiles, the training "Mastering Technical Knowledge" enabled my team and I to fully understand the main building blocks of IT technologies and methodologies. I rarely participated to a training with this level of interaction and impact. Would recommend it to anyone who wants to better understand IT concepts & tools in a fun way! "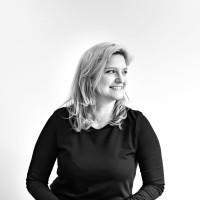 Valentina Staveris
Account Manager at Cronos Europa
It was interactive with enough little breaks in between. Davy looks very passionate about IT and his work, which is very nice to see and made the training fun!

Trang Tuyet Huynh
Recruitment Lead at Exellys
"I have been working in the IT field since almost 7 years and it's the first time that I really understand what we are selling :-). The strongest point of the training is to set up some comparison between the IT world and our business. "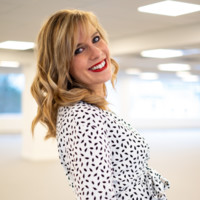 Sophie Decort
Account & Resourcing Manager at Cronos Europa
"I'm Account Manager and Talent acquisition specialist at Cronos Europa. This training really helped us to understand better what our clients need on the technical side and how to analyze a CV also on the technical point of view. Davy is a really good trainer with a great pedagogy for the non-IT people :-) Thank you ! "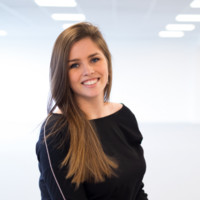 Naomi Dewulf
Tech Manager at Cronos Europa
ONE-TIME PAYMENT
249€

199€

Take advantage of this launch price and get access to all our courses materials, including our webinars, weekly quizzes and job analysis.

Buy this program for

249€

199€